8444 Across Oregon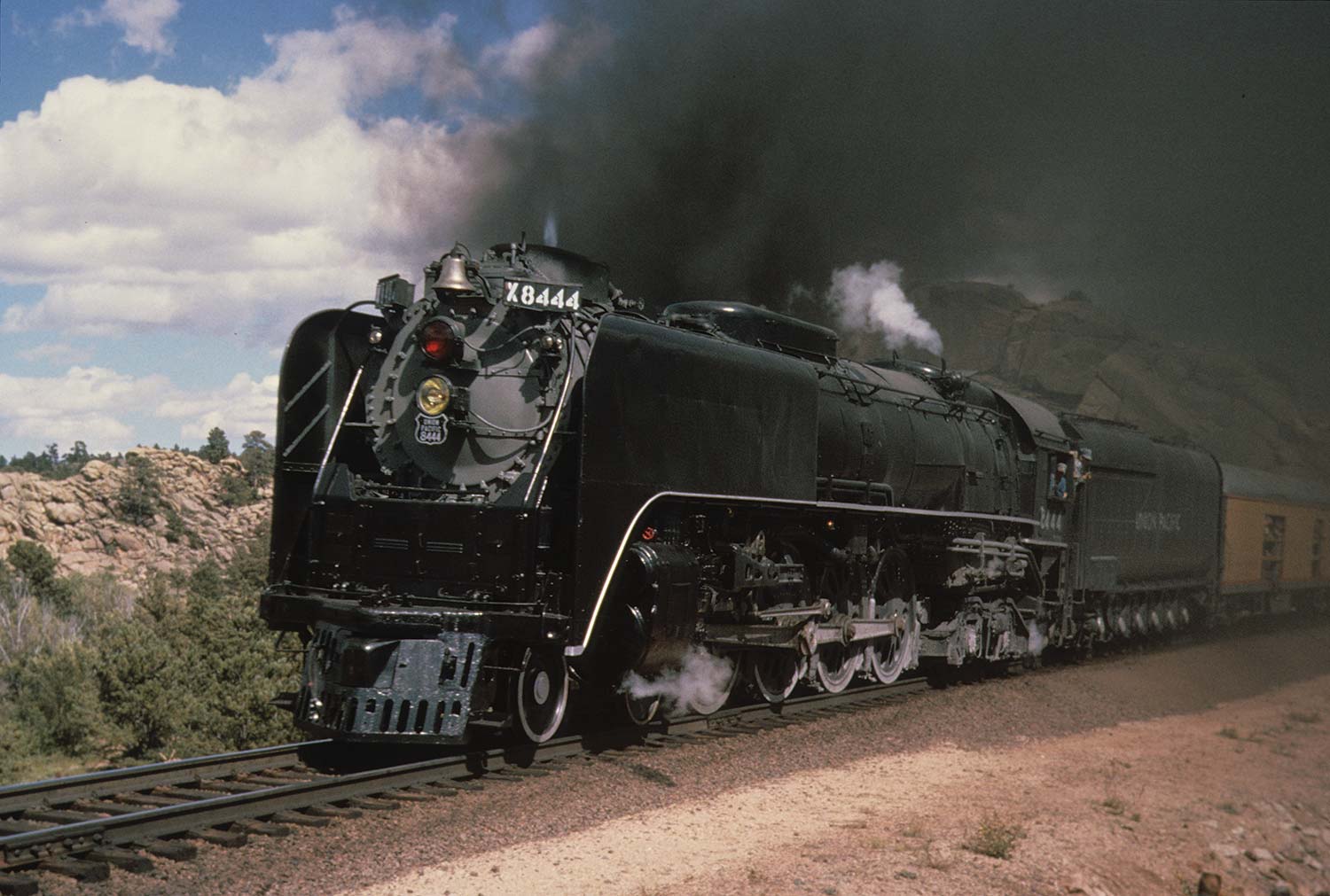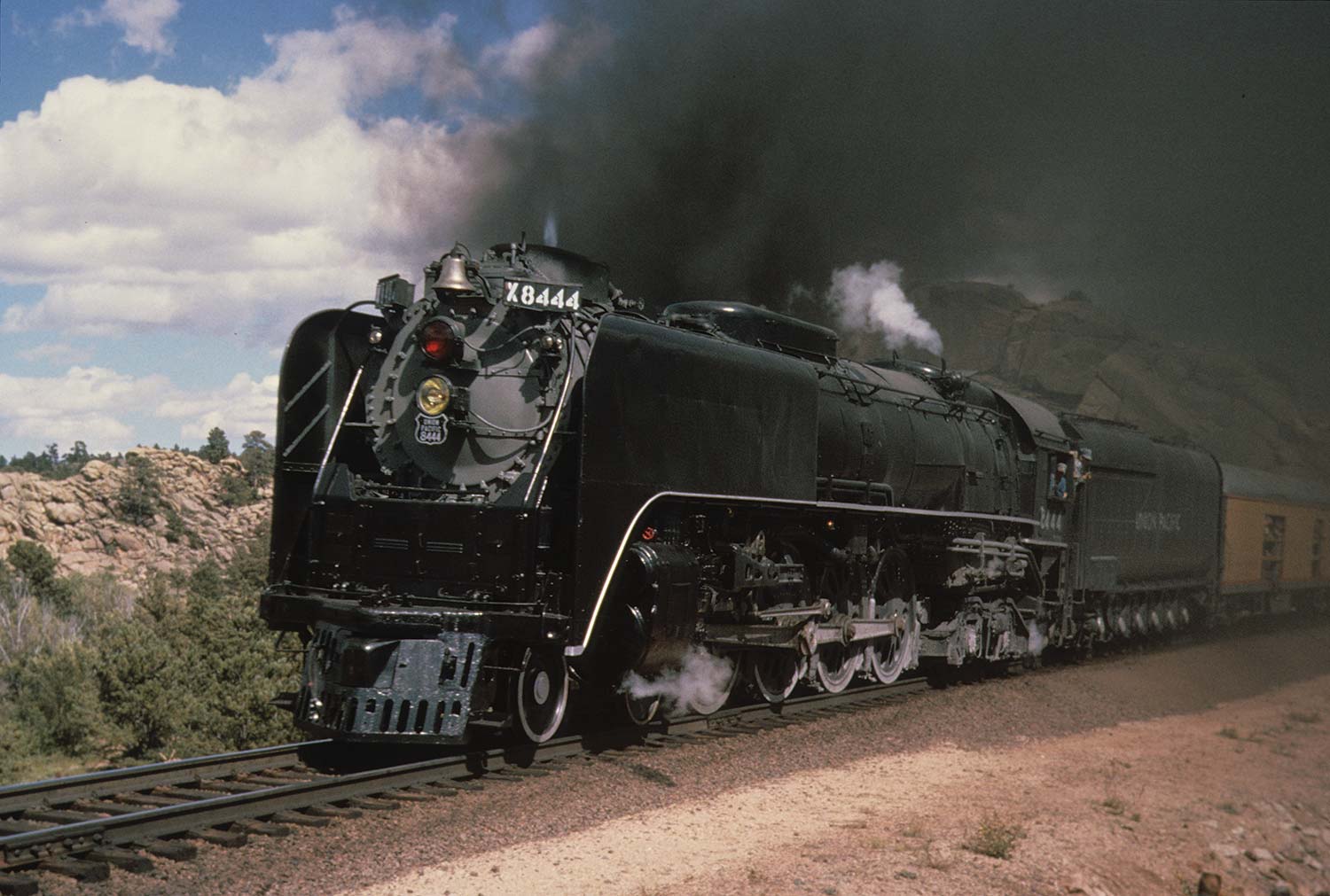 8444 Across Oregon
In two entirely different trips between Cheyenne and Portland, Oregon - one in 1974, the other in 1979 - engine 8444 steams alone without diesel support, pulling a long armor yellow consist over the steepest grades on the Union Pacific system.
The train starts out from Colorado, climbs Sherman Hill, and blazes down Weber and Echo canyons into Utah. The engine then thunders across Idaho. We track her in four runs over the Union Pacific's toughest mountain grade: the snow-capped Blue Mountains between La Grande and Pendelton. Dynamic pacing shots chase 8444 mile after mile at 70 MPH along the azure rim of the great Columbia River Gorge, out of tunnels, over bridges, and across long fills reflected in the deep blue of the river itself.
Bonus footage depicts a Great Northern passenger train climbing the arid canyon of the Deschutes River, a tributary of the Columbia River, accessible only by train. Moonscape scenery unfolds between Wishram, WA and Madras, Oregon.
In this title 8444 steams by herself with NO diesels and gets down to real business!
46 minutes