UP 8444 3-set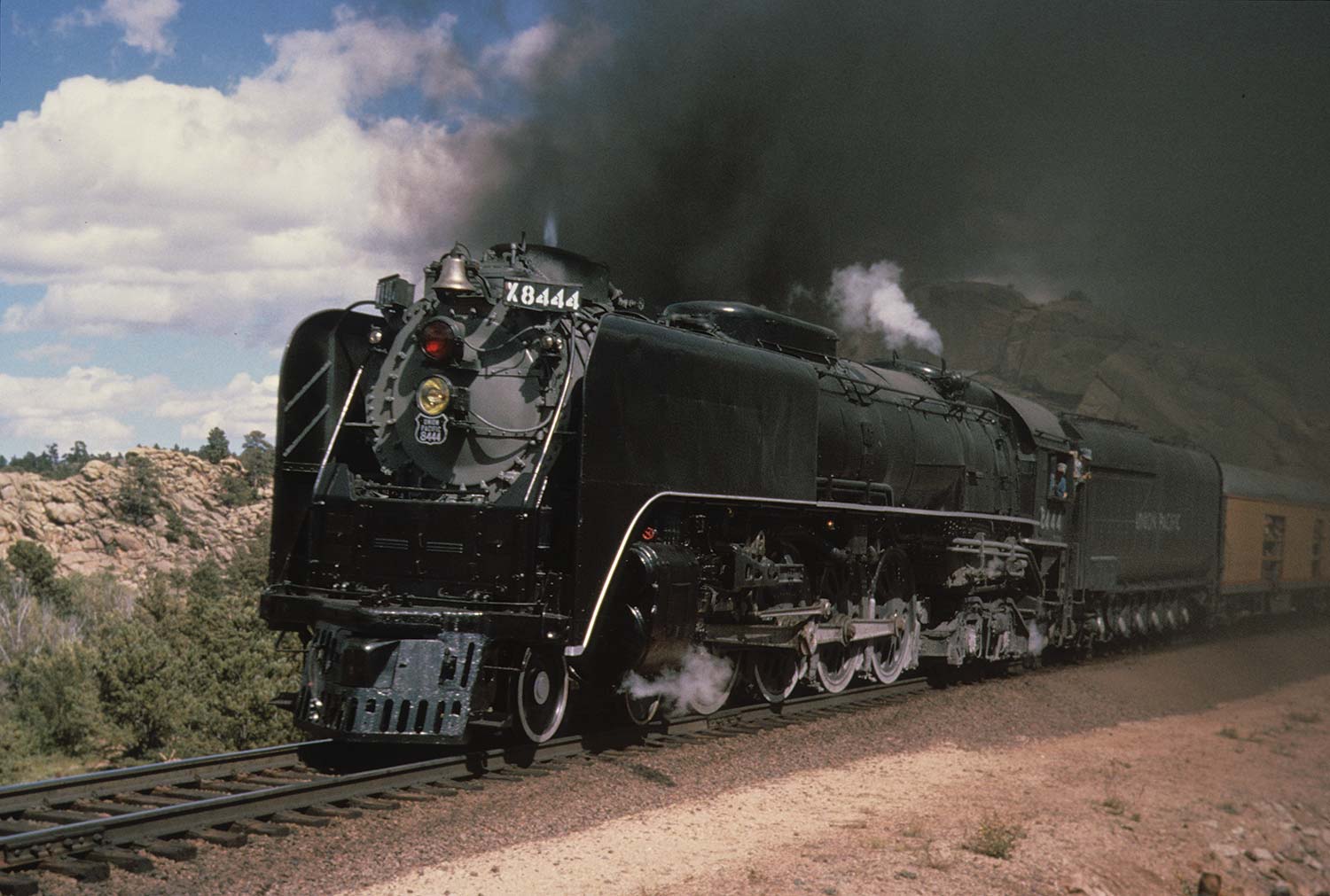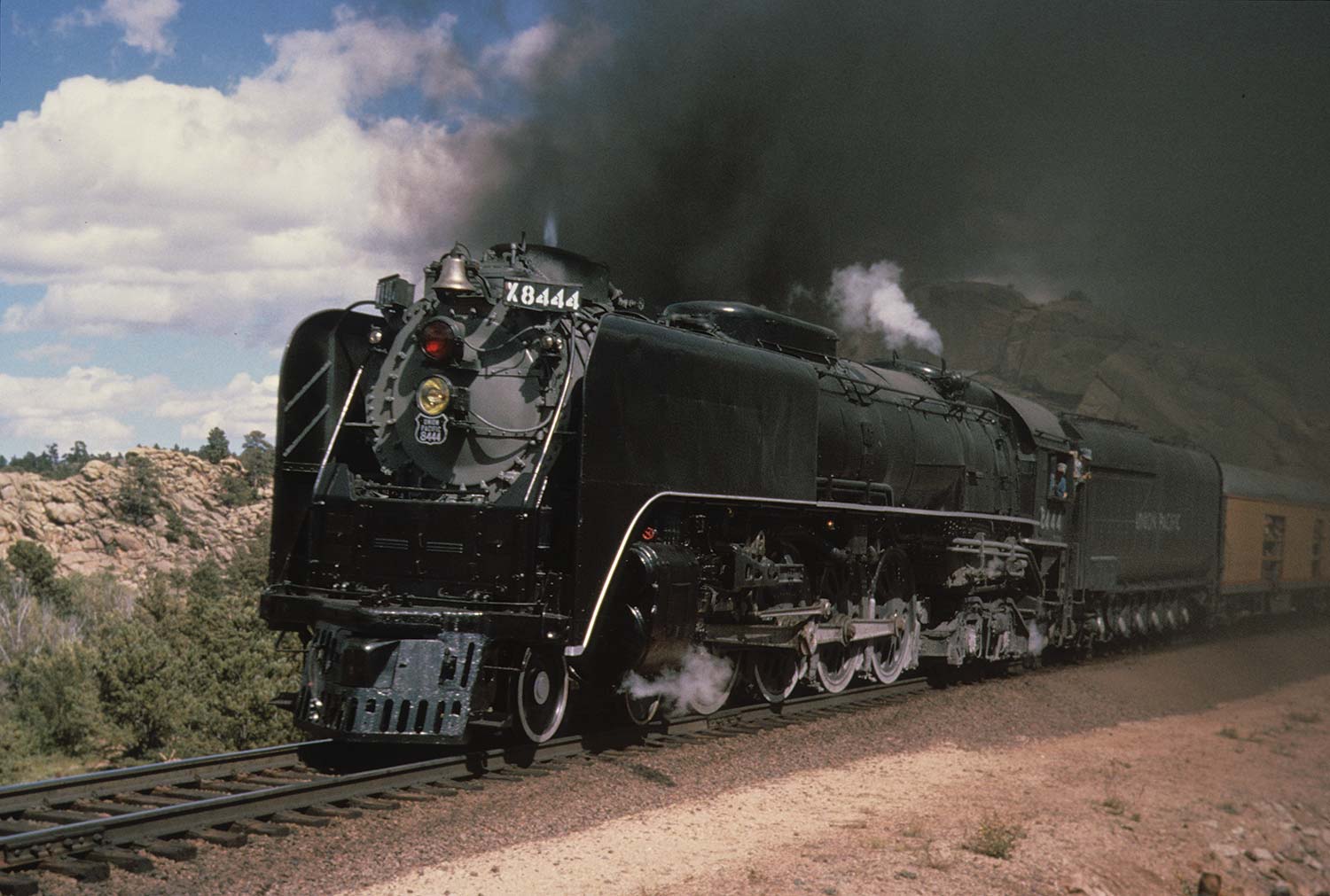 UP 8444 3-set
Watch all three films covering the lively and long-lived Union Pacific locomotive 8444, as the original 844 was renumbered between 1962 and 1989.
8444 In the Beginning
While mammoth "Big Boys" and decapods lay dormant awaiting the fall grain rush, and the great City fleet of Streamliners whisked by, 8444 was busy on the job. This DVD salutes 8444 in 1960's era excursions from Denver to Rawlins and Ogden to Green River, complete with domes and full service diners. A marvelous brass-railed, open platform 1890's observation car brings up the rear of a glistening streamlined consist. Explore the Dent Branch between Denver and La Salle in detail. In the finale, 8444 forges through a major blizzard on Sherman Hill in what UP upper management threatened would be her last run. But, luckily for us, she continues to steam on to the present day! 30 minutes
8444 At Work!
Watch the best run pasts chosen from 15 years of shooting on Sherman Hill—with breathtaking views from both the ground and air—while learning about the rich history of the Union Pacific rail lines on this famous grade. This title captures 8444 between fan trips in the 1960s and 70s, hauling both revenue freight and passenger service, and features a singular event when 8444 pulled "The City of St. Louis" from Denver to Cheyenne. Follow this unique trip from both trackside and in the cab. She steams out from Rawlins with a 105 car way freight. 8444 then takes the UP hotshot "Northwest Forwarder" Cheyenne to Rawlins non-stop with 78 cars. 8444 is part of the Union Pacific's "royal family of steam." Catch this intrepid engine hard at work! 34 minutes
8444 Across Oregon
The train starts out from Colorado, climbs Sherman Hill, and blazes down Weber and Echo canyons into Utah. We pace her across Idaho. The film tracks the engine on four runs over the Blue Mountains crowned with snow between La Grande and Pendelton. Dynamic pacing shots chase 8444 mile after mile at 70 MPH along the azure rim of the great Columbia River Gorge, through tunnels, over bridges, and across long fills reflected in the deep blue of the river itself. Bonus footage depicts a Great Northern passenger train climbing the arid canyon of the Deschutes River, a tributary of the Columbia River, accessible only by train. Watch from a Dutch door as moonscape scenery unfolds between Wishram, Washington and Madras, Oregon. 46 minutes