About
Welcome real railroading fans!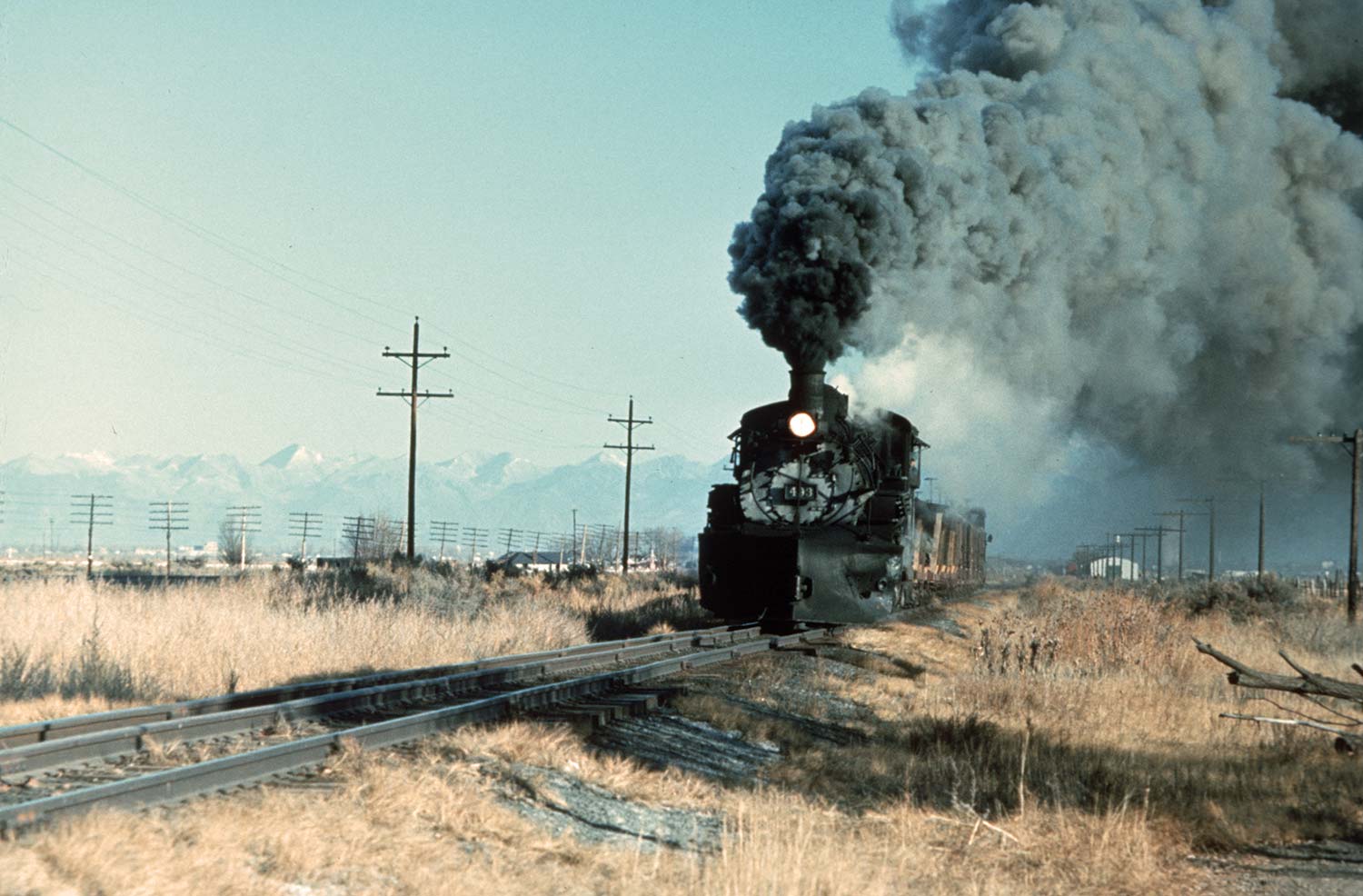 Sunday River produces classic train DVDs from original historic railroad film footage. With scrupulous historical research, Sunday River's classic train titles are known world wide as the most comprehensive available.
Accurate sound has been added when needed for realistic effect to bring you trackside in earlier times.
We don't tie down our own whistle cord, nor sand the flues of rhetoric when we say that our customer satisfaction is 2nd to none.
OUR STORY
In the early 1970s, friends and fellow fans began asking Alva Morrison if he could make copies of his movies which they could show in their own homes. When reproduction prices proved exorbitant, one friend suggested he order in bulk and advertise the extra films for sale. Sunday River Productions, named for his favorite river in the mountains of western Maine, got its start selling reproduced films which could be shown on an 8mm home movie projector.
Demand quickly exceeded all expectations. The company's reputation was built by leaving all but the best film on the cutting room floor, and being accurate about adding sounds like whistles, steam, and diesel horns. Morrison also did in-depth research on any subject covered, so as to provide commentary that is both interesting and accurate. Many have noticed his voice narrating the films, though not professional, still full of a true fan's enthusiasm.
Sunday River's reputation spread among railfans. Calls and letters came in from train photographers who owned fascinating footage, some going back to the early days of motion pictures. Many asked Morrison to produce their films in a marketable format so that they would be preserved. Morrison began producing features about trains that had not rolled for decades and Sunday River became one of the first companies to offer railroad videos, setting a high standard of quality and accuracy.
Morrison, like many of the people who shot the footage in our library, has passed on. But we, his family, have committed ourselves to making the library available to the public so that access to these treasures will not be lost. We hold ourselves to the tradition of excellence established by our father, and we eagerly solicit your comments.